A Few Things I've Learned About Writing for Children's Magazines
by David L. Roper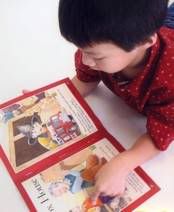 Just Do It. Don't just think about it. Don't just talk about it. Don't obsess about it. Just do it. And do a lot of it. Writing for children is not easy, but neither is it (to borrow a phrase from a football coach) "rocket surgery." These are tiny tales—6 lines to 1000 words. Write 'em, a lot of 'em. Don't pin your hopes on a single submission.

Understand What a Story Is. Something interesting that happened to you when you were a child is not a story. An amusing anecdote about your child or grandchild is not a story. These can serve as starting points for stories, but they are not stories. Children's stories need conflict and must have a beginning, middle, and end and the other elements all stories must have. (For children's stories, a satisfying ending is often the hardest part to write.)

Develop "The Eyes of a Child." Take care that your story is not written more for grownups than for children. See and hear and feel everything through the eyes and ears and feelings of a child.

Don't Overlook Nonfiction. As is the case with all writing, it is easier to sell nonfiction than fiction. To break into a new children's magazine market, consider first submitting an article, craft idea, or other nonfiction item.

Get "Up Close and Personal." When you get a personal note from an editor, cautiously develop a relationship with that editor. If you do so, you improve the chance that your manuscripts will be read, really read. If an unfavorable comment about a story is made in an editor's note, use that as an opportunity to revise the story and resubmit it—with a note of thanks to the editor.

Don't Neglect Humor. After plowing through mountains of bland manuscripts, editors long for stories that make them shed a tear or that surprise them or that make them smile. They love stories that make them laugh out loud. (When writing for boys, don't forget that humor often includes "the yuk factor"—the slime-ier, the gooier, the messier, the better.)

Just Do It! The way you learn to write for children's magazines is by doing it. The way you get better is by doing it. The way you start selling stories is by writing them and submitting them. So: DO IT!

David Roper
Oklahoma

David Roper started writing for Highlights for Children in 1994. In addition to Highlights, he has had stories published in Ladybug and Boy's' Life. Lately he has been writing for Highlights' new preschool publication High Five. In 2008, he had four stories in Highlights and High Five plus a story in Jack and Jill. Recently he had a story in the January 2009 issue of High Five: "The Three Little Worms Get in Shape."

*****************

Side Note: The handsome boy featured in the picture is David's grandson. He is reading one of his grandpa's High Five stories entitled "The Box House."